BENDIGO HOSPITAL REDEVELOPMENT
A new hospital to serve Central Victoria for the next 25 years.
Bentrol were engaged in all three stages of the project. Early works involved mechanical electrical and Sphere Systems BMS modifications for the new Energy Centre. Redundant building BMS controls were de-commissioned to make way for the new hospitals footprint.
For the main works, Bentrol were engaged by Siemens for the installation of the Apogee BMS, Gallagher Access Control and CCTV. Bentrol developed a custom interface between the existnig Sphere BMS and access control systems to the new systems.
For the final stage, Bentrol were engaged for the de-commissioning of redundant BMS and access control. Bentrol installed the BMS, mechanical-electrical and access controls for the new conference centre and car park/helipad.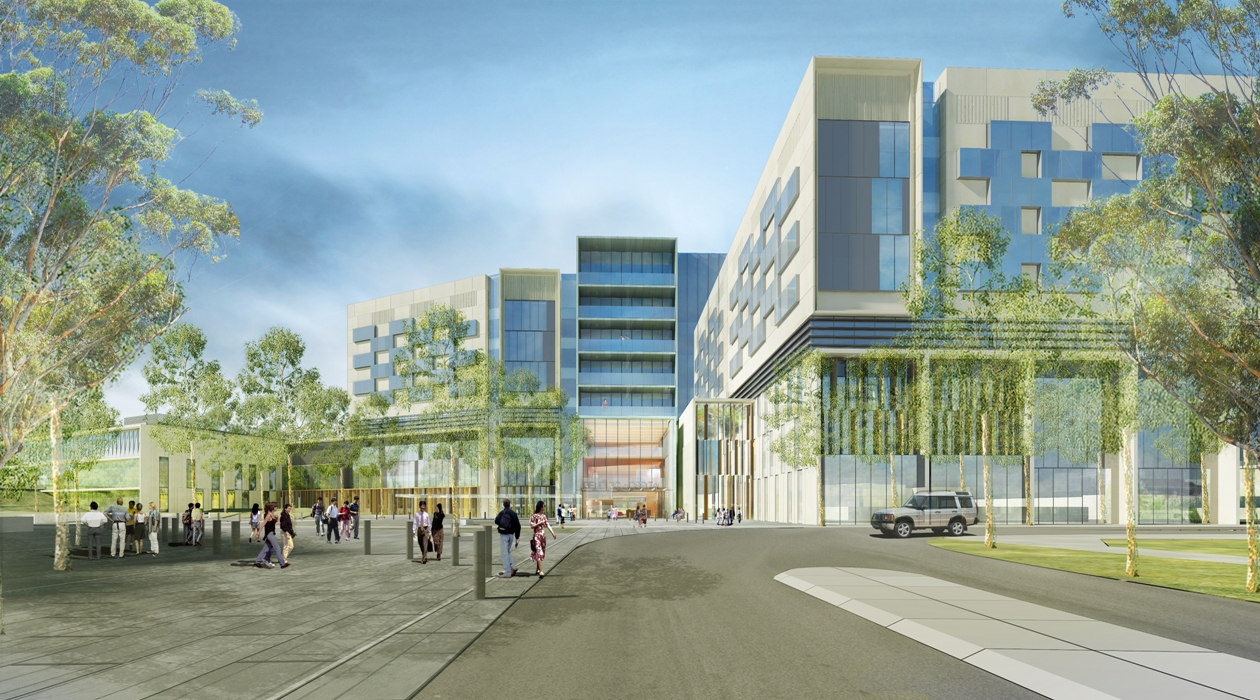 ---
---
GVH SHEPPARTON HOSPITAL RE-DEVELOPMENT
Delivering new and expanded facilities, delivering increased capacity for Hume and surrounding communities.
Bentrol were engaged for the early works package to modify existing Sphere BMS and expand with new Siemens Desigo CC BMS for central plant upgrades. All design, installation and commissioning of the mechanical electrical, switchboards and BMS were completed in house.
The final stage of works includes retrofitting the retained central plant and installation of the new systems in refurbished areas.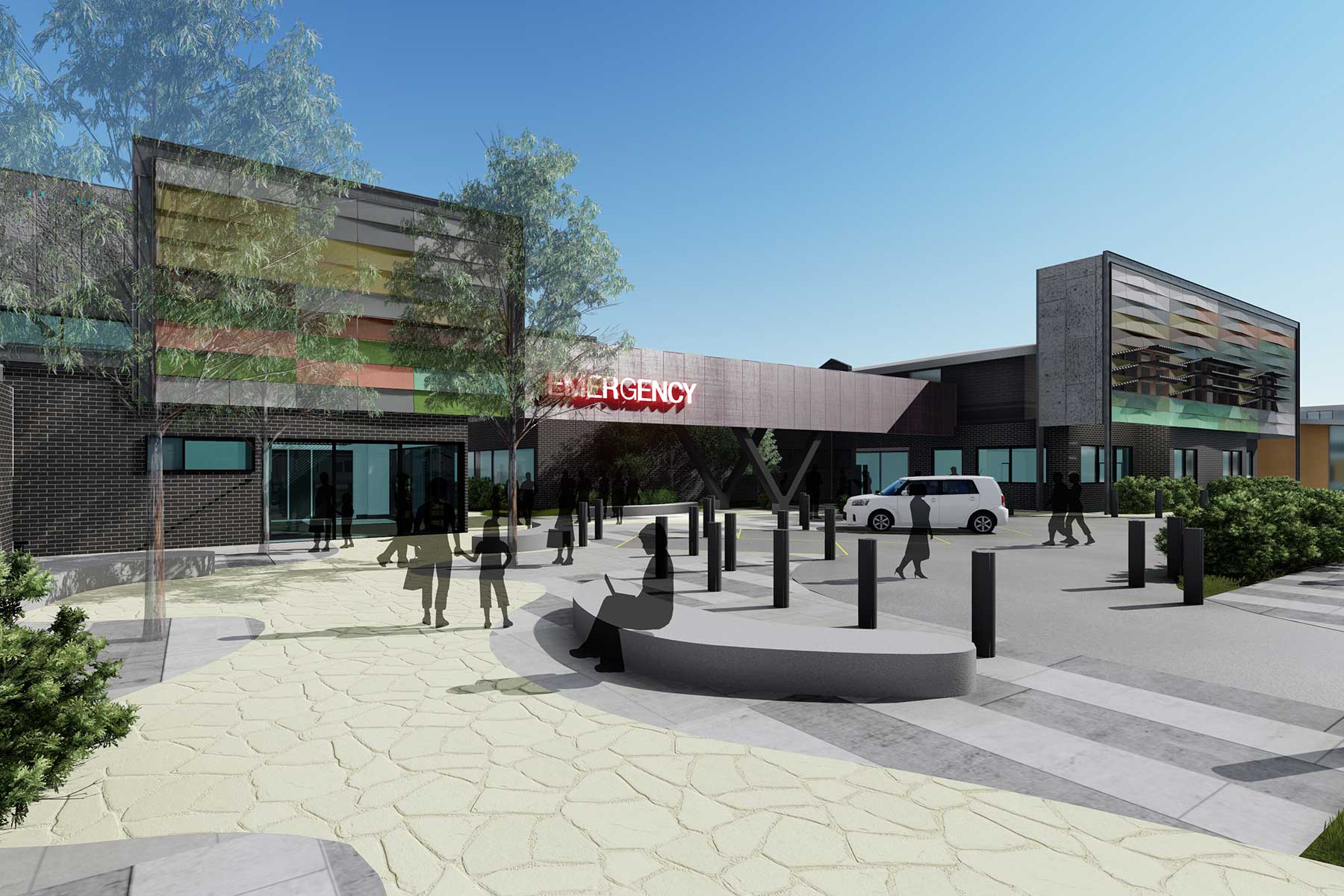 ---
---
HORSHAM QUARANTINE GLASSHOUSE
Quarantine Glasshouse to serve operational requirements at Agriculture Victoria, Horsham site.
The Horsham Quarantine Glasshouse was fully controlled by Honeywell WEB 8000 controllers. The glasshouse has five compartments each with independant temperature and UV control. The control system automatically modulates the shading, motorised louvres, HVAC and UV lighting to maintain environmental conditions for the experiments. Data is collected from internal and external sensors for reporting results. Bentrol designed and commissioned the BMS and mechanical switchboard - working with local contractors for the installation.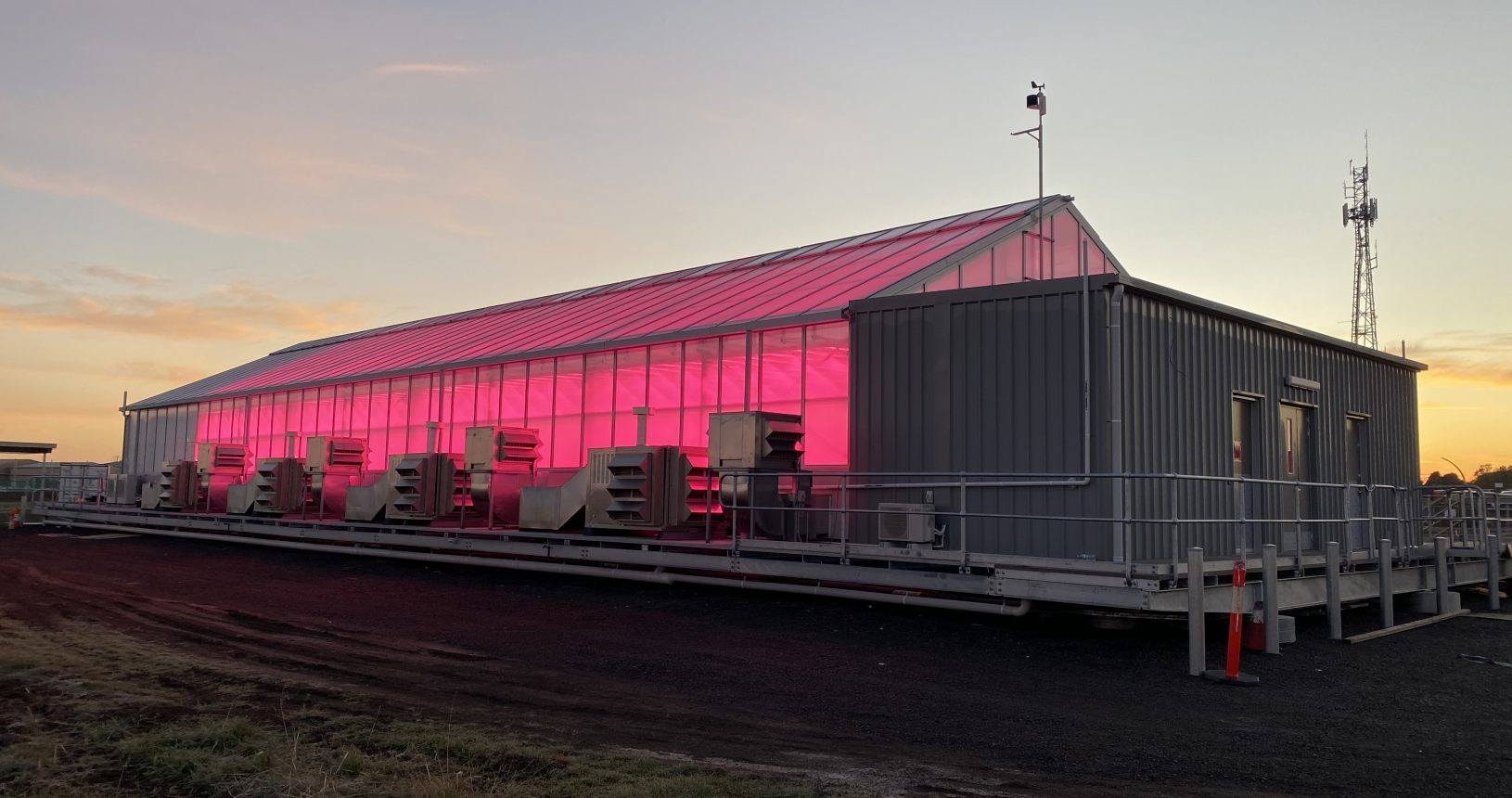 ---
---
FOSTERVILLE GOLD MINE
The gold standard in switchboards.
In the middle of 2019 Bentrol was engaged by a large EPCM company to manufacture two large motor control centres for Fosterville Gold Mine. One of these MCCs was housed inside a purpose built, fire rated 40ft containerised switchroom (shown below). Both switchboards were built using the CUBIC modular system and Terasaki switchgear with full earth leakage protection.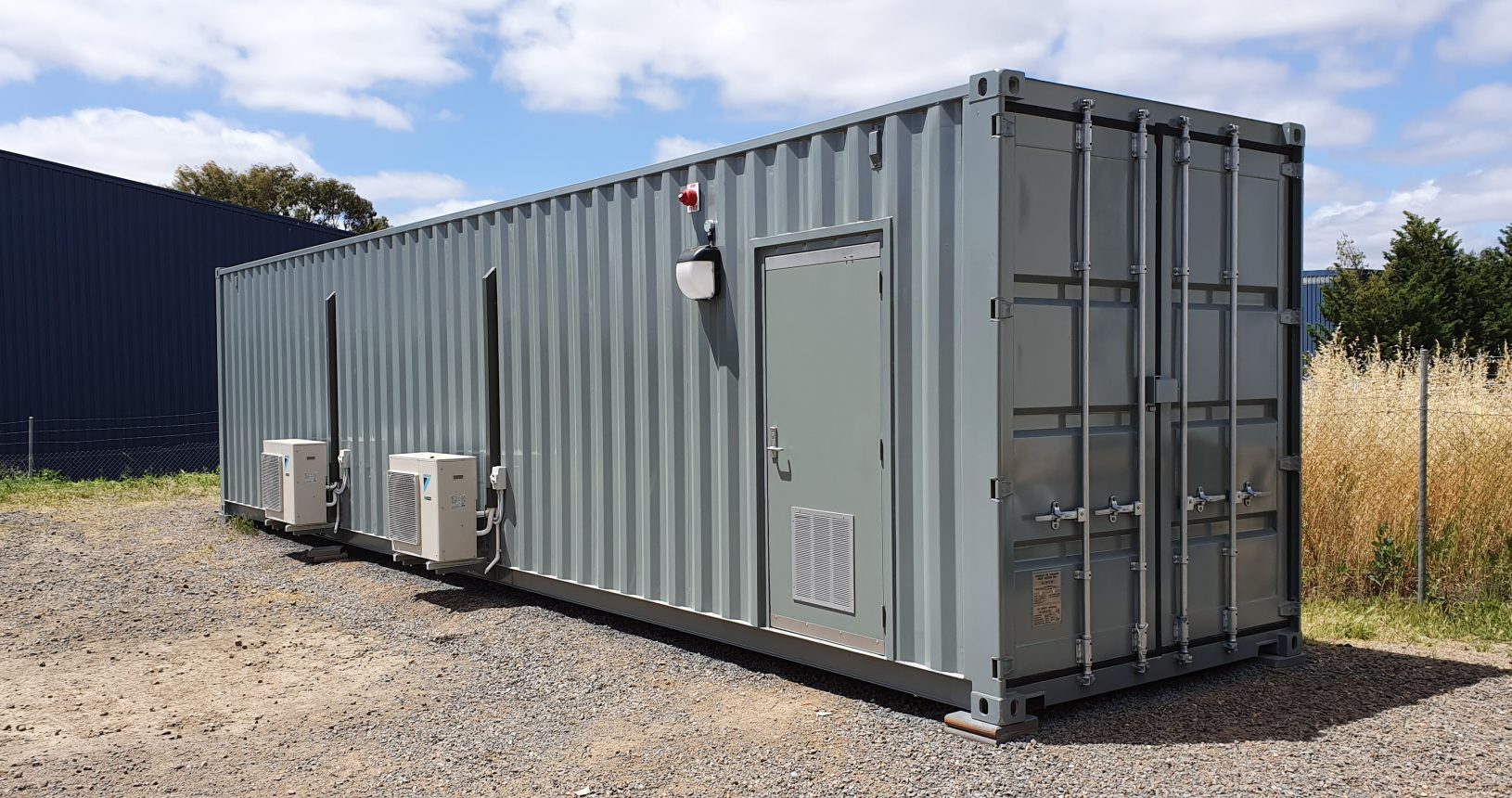 ---
---
MAKABINGUI GOLD OPERATION
Our first major switchboard for export to West Africa.
Our largest (amp rating) switchboard to date was for the Makabingui Gold Mine in West Africa. Coming in at 6000A (6x100x10 copper busbar per phase) and being fed by three synchronised 1.5MVA CAT Generators, this switchboard was no small undertaking. Although this switchboard was being exported, the customer still required everything to be up to the AS/NZS 61439 standard.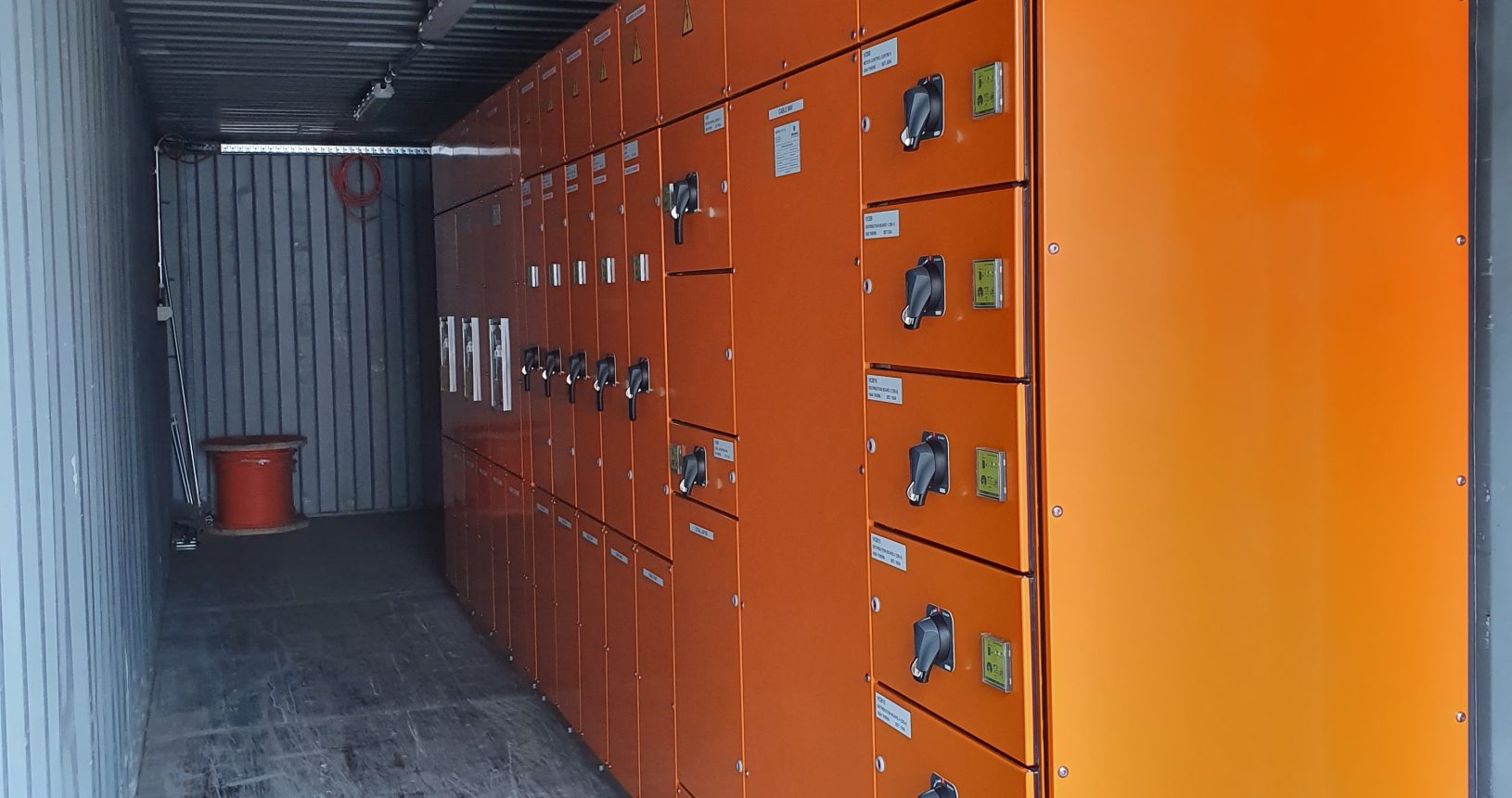 ---
---
461 BOURKE STREET CONTROLS
Control strategy optimisation and infrastructure upgrades providing energy savings.
Bentrol was engaged to investigate the existing BMS controls and find energy savings. We set up new energy reporting to give a baseline for the works and providing the customer with no annual cost for the system. The local network was replaced to remove daisy chain configuration and improve network reliability. Bentrol fully re-programmed the BMS control strategy which lead to a 30% energy saving.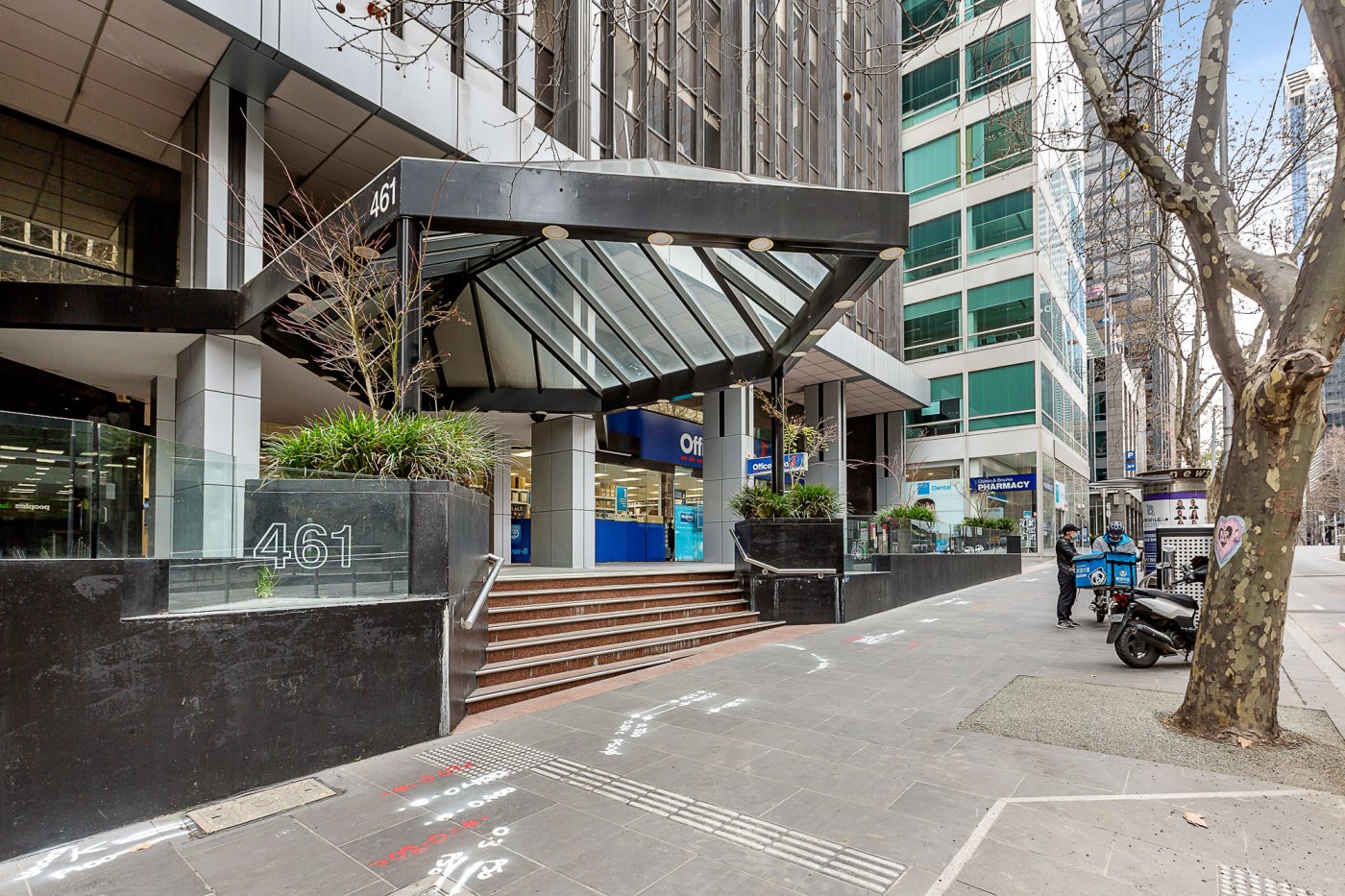 ---
GREATER SHEPPARTON SECONDARY COLLEGE
Transforming local education in greater Shepparton, offering students better support and the widest ever range of subjects.
Bentrol was engaged for the design and construction of the mechanical electrical and the BMS, with Honeywell WEB8000 controls being installed. 8 mechanical switchboards were built to serve the 6 buildings across the site. High Level Interfacing was utilised for top level control of the VRV air conditioning and Energy Recovery Ventilators, plus monitoring of over 50 Energy Meters.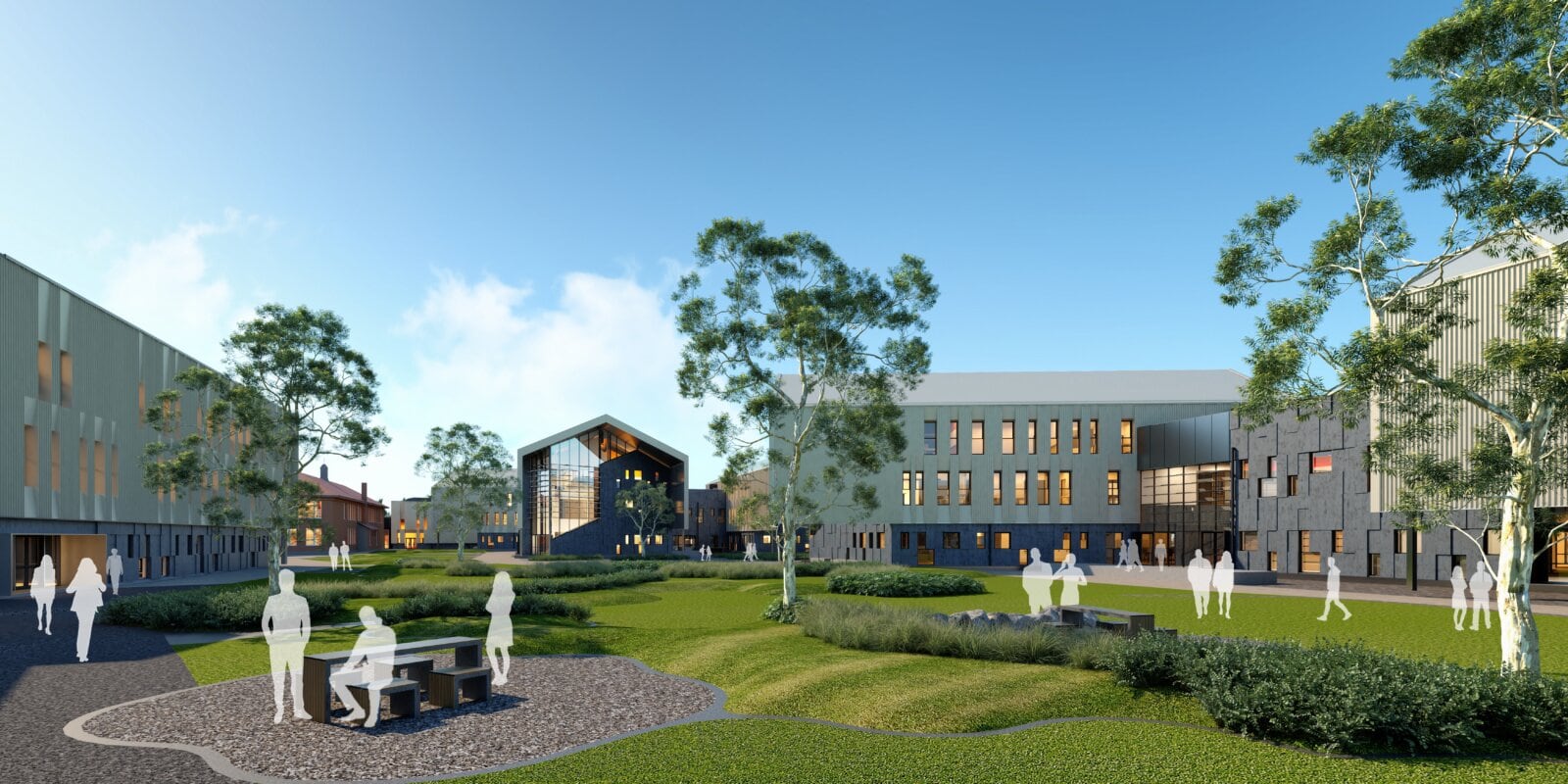 ---